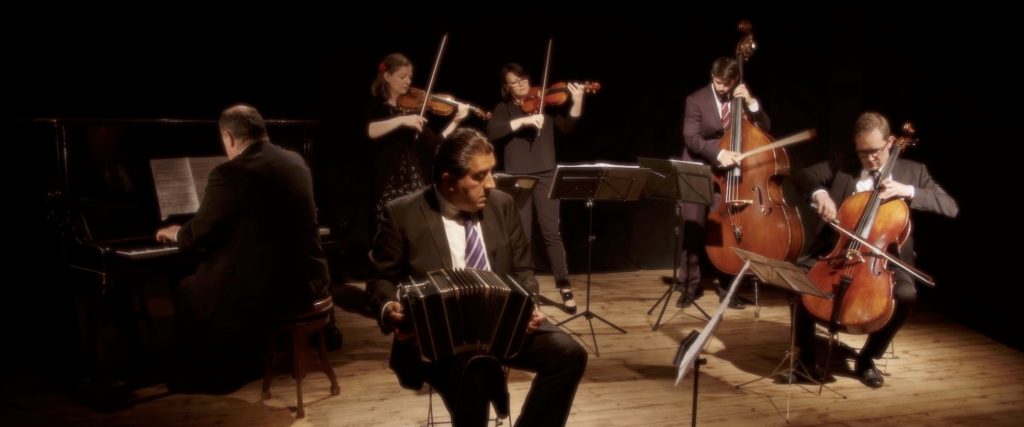 We are extremely proud to show you our new video, shot by the thunderous duo formed of D.O.P Niklas Forshell and Director Anders Bewarp. The beautiful "Tango del angel" by Astor Piazzolla was filmed and recorded live in studio. The arrangement for Orquesta Tangarte is written by Luis Stazo (Sexteto Mayor). And last but not least (and actually first) you can see the wonderful dancers Marcela Troncoso & Ruben Marin.
Orquesta Tangarte:
Juanjo Passo – bandoneon, musical director
Garik Binder – piano
Viktor Auregård – double bass
Irina Binder – violin
Hedda Heiskanen – violin
Per Tidstrand – violoncello
And here it is https://youtu.be/yIFKIao9e0I on YouTube and here https://vimeo.com/184823444 on Vimeo.