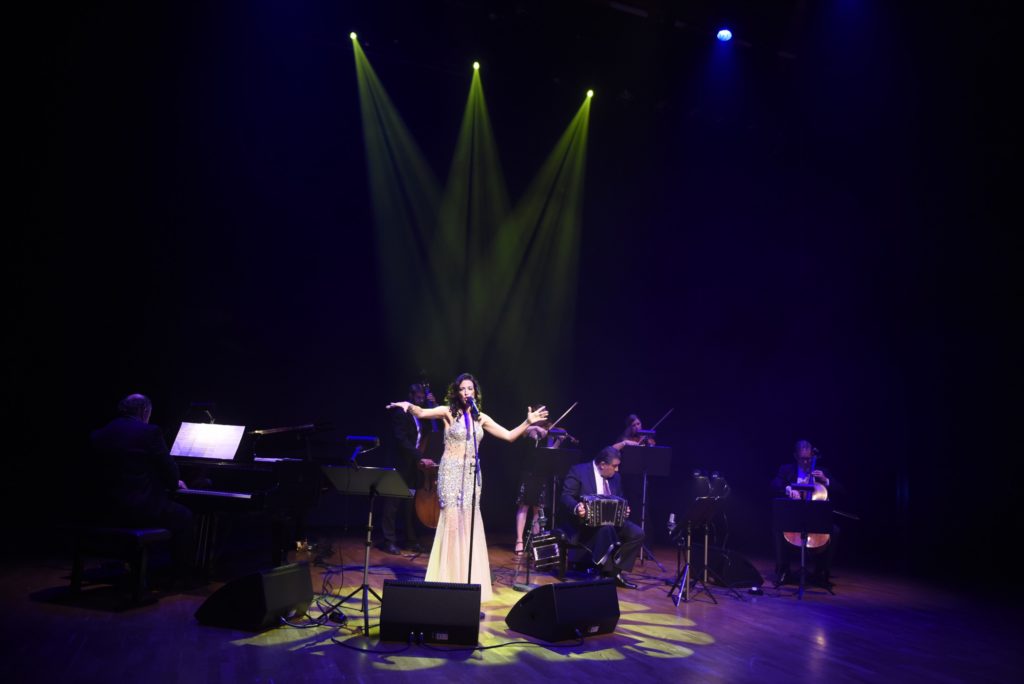 Orquesta Tangarte celebrated it's 20th anniverary in 2019, in particular with the tour "Svett, smuts och finkultur". Beyond Malmö, Tangarte also visited theatres in Landskrona, Växjö, Hammenhög och Stockholm.
Tangarte invited the singer Claudia Pannone (Gotan Project), presenter Harald Leander and the dancers Marcela Troncoso & Ruben Marin, and went out searching for the roots of tango – in different rythms and Argentinean folklore. From there, through the traditional and danceable tango, on to various styles, such as music by Astor Piazzolla, Finnish tango and new original and tailor-made compositions by Juan Esteban Cuacci.
All colour photos by Sascha Kajic. All black & white photos by Tomas Engin.
Orquesta Tangarte:
Juanjo Passo, bandoneon
Per Tidstrand, cello
Hedda Heiskanen, violin
Irina Binder / Saana Kähkönen, violin
Garik Binder, piano
Viktor Auregård, double bass
Vocals: Claudia Pannone
Dancers: Marcela Troncoso & Ruben Marin
Presenter: Harald Leander
Projektet genomfördes med stöd av Musikverket, Kulturrådet, Kulturens Bildningsförbund och Helge Ax:son Johnsons stiftelse.