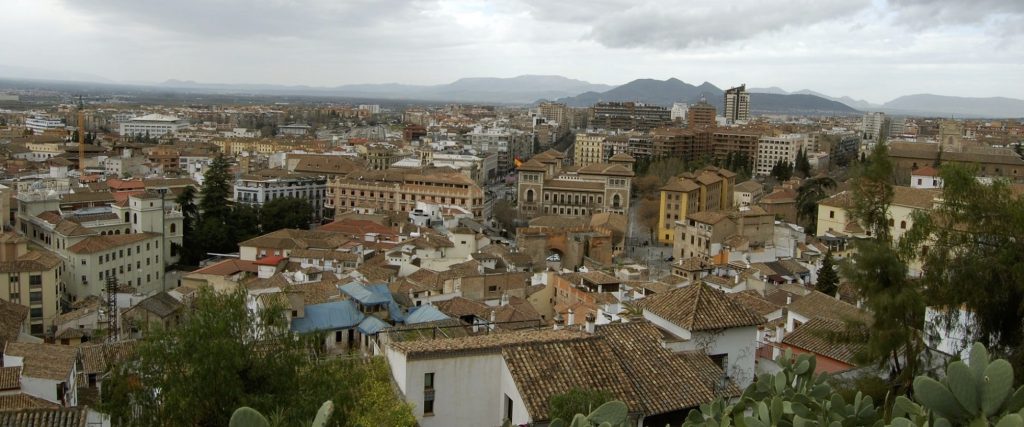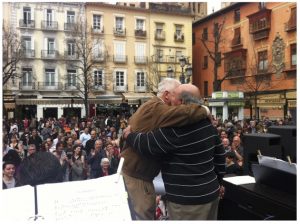 Juan Jose Passo & Horacio Tato Rebora at the Bib Rambla square where Orquesta Tipica Tangarte performed live at the outdoor milonga! 
Juan José was awarded for his work with tango all these years and for the participating in many Cumbre Mundial de Tango festivals.
Congratulations Juan Jose!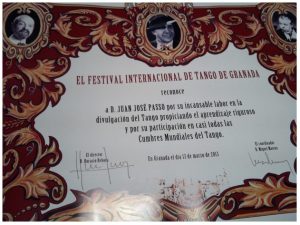 El Festival Internacional de Tango de Granada reconoce a D. Juan Jose Passo por su incansable labor en la divulgacion del Tango propiciando el aprendizaje riguroso y por su participacion en casi todas las Cumbres Mundiales del Tango.

En Granada el dia 13 de marzo de 2013.

La foto es en el momento del abrazo entre Horacio Tato Rebora y Juan Jose Passo. Un gran momento para Juan Jose Passo Sr. al recibir esta gran distincion. Bien merecido por tantos años de difucion y dedicacion a puro amor tanguero por todo lo realizado en Suecia en todos estos años.